Running your own website has traditionally been complicated and expensive. At SNX Designs we believe we can do better; We strive to provide quality custom websites and management at a low cost that any small business can afford.

A traditional web design company will charge around $800+ for a simple small business website; and once they are finished it's up to you to manage that site. We have 1 web design and maintenance package, we sell it for $100/month and that package includes all of the features below. 
Custom Website Design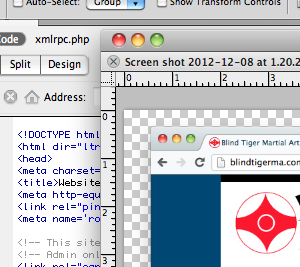 Once you sign up for our service one of our experienced web designers will contact you to setup a meeting to understand more about you and your business.
After the initial design our developers will work with you to add any and all content for the website. This includes pictures, logos, and test.
Once the content is loaded we ask that you the customer sign off on the website before it is launched. We do this to ensure that every website we create exceeds our customers expectations.
Website and Email Hosting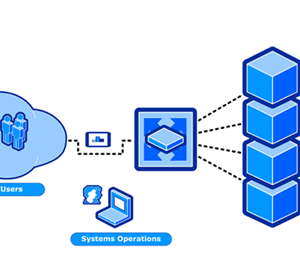 Once your website is created, we have to find a home for it. With most Website Design companies ask you to find a hosting company and put the website up. Some even charge extra to put the website online for you.
At SNX Designs Website Hosting is included in your monthly subscription. We will host your website on our web services cluster and ensure that the site is online and accepting traffic at no extra cost.
This means you don't have to spend hours on the phone talking to customer support asking them to fix your website for you, we just take care of it.
In addition to hosting your website we also offer @yourdomain.com email hosting. You can access your email from anywhere anytime with out Webmail system or even setup Pop3 & IMAP on your computer.
If you have any problems just drop us a line and we will make sure your email is working for you.
Monthly Updates to Your Site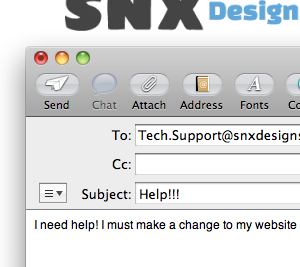 We know that managing a website can be a lot of work. Most web design companies make you manage your own site or charge you an arm and a leg for a simple task.
With our services we will take the helm and fully manage all of the technical details of your website. Our package includes 2 hours of web guy time per month, these 2 hours can be used for any modification of your site you want.
Whether you want to simply add a photo to the front page or add 3 more products to your online store. Just shoot us an email and we will take care of the updates for you and if your updates require more than 2 hours of work that's ok, we will work with you to setup more time.
Search Engine Optimization (SEO)
Our web platform is designed for Search Engine Optimization (SEO) from the ground up. This means you don't have to worry about reaching out to SEO consultants who charge an arm and a leg to tell you to add meta tags. We do this out of the box.
Once our websites are live we will utilize all of the tools at our disposal to ensure that the top search engines (Google, Bing, Yahoo, etc) have indexed your site. We will also periodically check Google Webmaster Tools and Google Analytics to ensure that your website stays relevant and optimized to send you quality traffic.